The swimming pool of your dreams in Île-de-France
Biopooltech Ouest Île-de-France
Biopooltech Franchise Ouest Île de France
The BIOPOOLTECH franchise is present in Ile-de-France. Its manager, Eric Texier, formerly Director of Innovation at Sodexo where he held various operational and commercial positions, is now the exclusive reseller of Biopooltech in the west of the Ile de France.
Your BIOPOOLTECH franchisee will come and meet you to design with you the ideal integration of your Japanese BIOPOOLTECH submerged wood basin, with its biological filtration without chemicals (without chlorine, without bromine, without salt).


NATURAL AND ORGANIC WOODEN POOL BUILDER
The BIOPOOLTECH Ouest Île de France franchise is thus the exclusive reseller of BIOPOOLTECH organic and wood swimming pools. But also biomechanical and connected BioPoolSafe filtration solutions and all the other accessories in the range (shutter, submerged deck, heat pump, bubbler, etc.)
In addition, the Bio Pool Safe filtration solution (which received an Award at CES Las Vegas 2019) that is offered to you allows you to avoid allergies. It is the ideal solution for sensitive and fragile skin. It is a true "hypoallergenic" filtration solution. BioLitho filtration is also adaptable to all types of swimming pools, as initial equipment or as a replacement for existing filtration.
Your franchisee and his teams work in Versailles, Montrouge, Saint-cloud. More generally, it operates in Yvelines (78), but also in Essonne (91), and Hauts-de-Seine (92).
The concept of the natural wooden swimming pool guarantees you to benefit from a top-of-the-range indoor solid wood swimming pool, at the price of the traditional swimming pool, while guaranteeing you a unique achievement with incredible charm.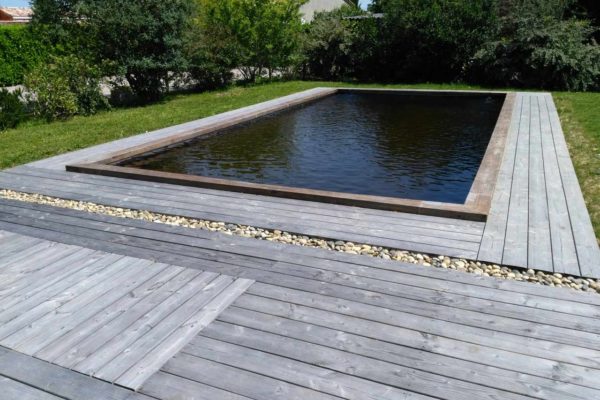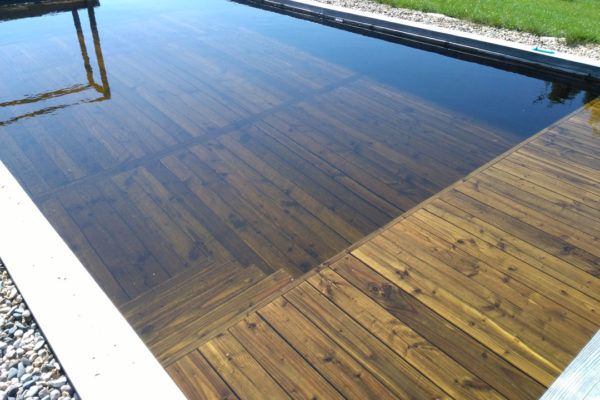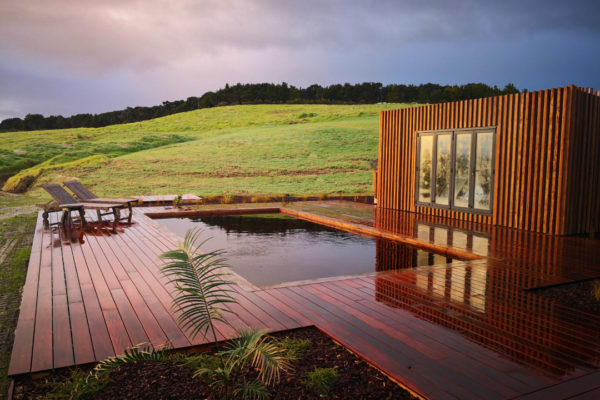 High-end swimming pool in the Yvelines
Our teams brings you the guarantee of a quality achievement thanks to his qualifications, his know-how and his certification delivered by BIOPOOLTECH for the assembly of BIOPOOLTECH pools.
With the Ouest Île de France franchise, you have :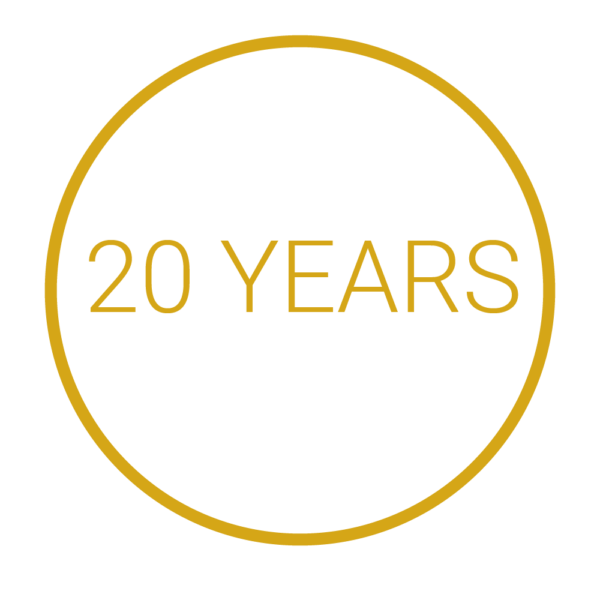 20 year warranty
On the waterproofing of your swimming pool issued by Firestone on each rubber membrane (EPDM)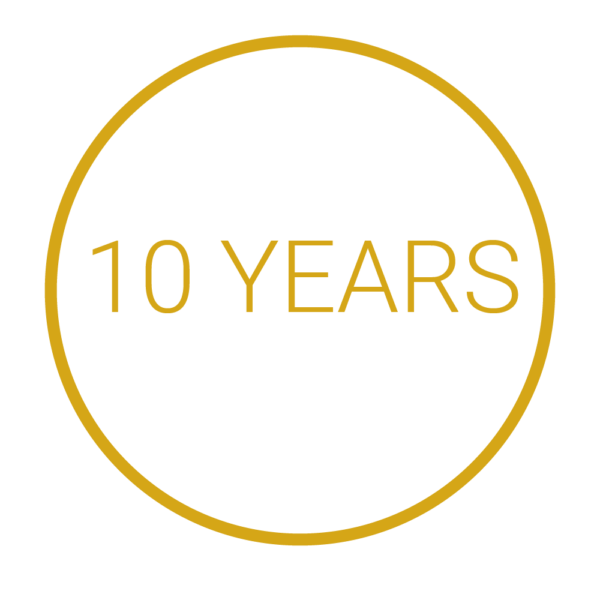 10 year warranty
All Biopooltech franchisees systematically have a DECENAL GUARANTEE for the installation of Biopooltech pools.
Quality of work and respect for deadlines
Deadlines of 4 to 10 days, excluding earthworks and ancillary works.
Organic pool in submerged wood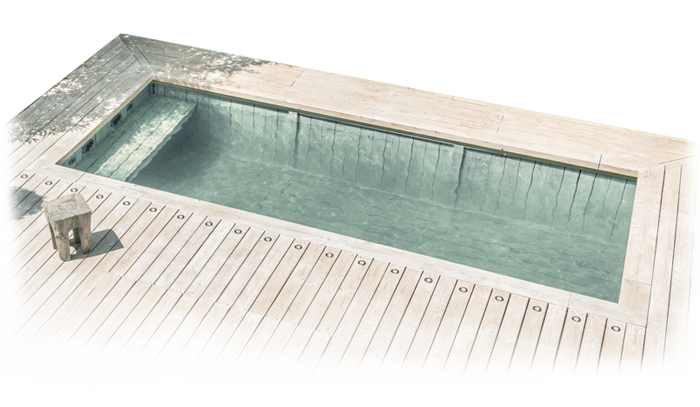 Organic mirrored pools with wooden interior walls, completely waterproof and naturally heated.
Mirror effect ● Crystal clear water ● Natural
Smart and connected biofiltration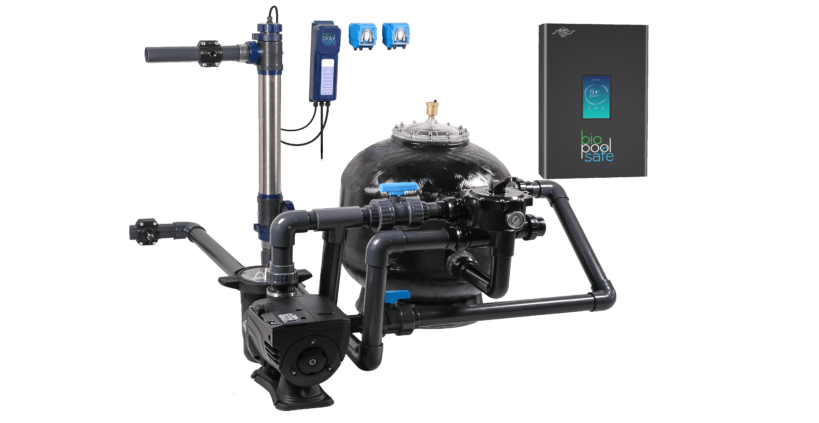 Transform your pool into a 100% natural pool with BioPoolSafe connected filtration.
Economic ● Connected ● Ecological
Your intelligent and connected BIO filtration
All our pools are built with intelligent and connected BIO filtration from BIOPOOLTECH. This filtration is free of chlorine, bromine or other chemicals. We combine UV sterilization and advanced technology of biological filters. Our filtration systems are easy to use and without constraints.
For more information on BIOPOOLTECH filtration, click here…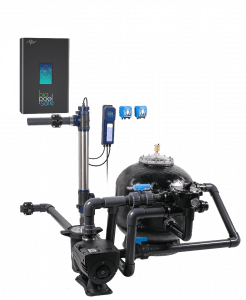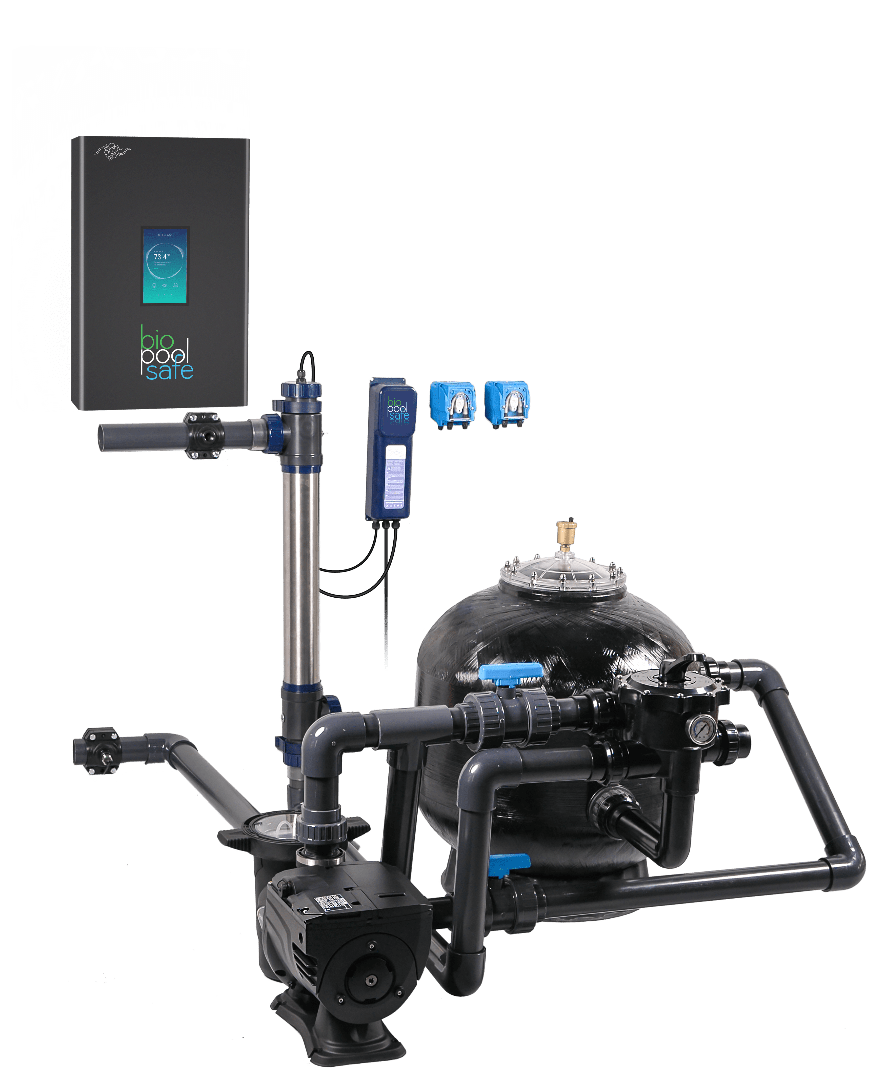 Contact us to study the project of your dreams!