BIOPOOLTECH comfort equipment
BIOPOOLTECH presents a wide range of BIOPOOLTECH natural pool accessories to personalize your natural pool as you wish. Wooden equipment for a natural aesthetic in keeping with the original design of your pool as well as a range of essential accessories for the pleasure of your swim.
Swimming against the current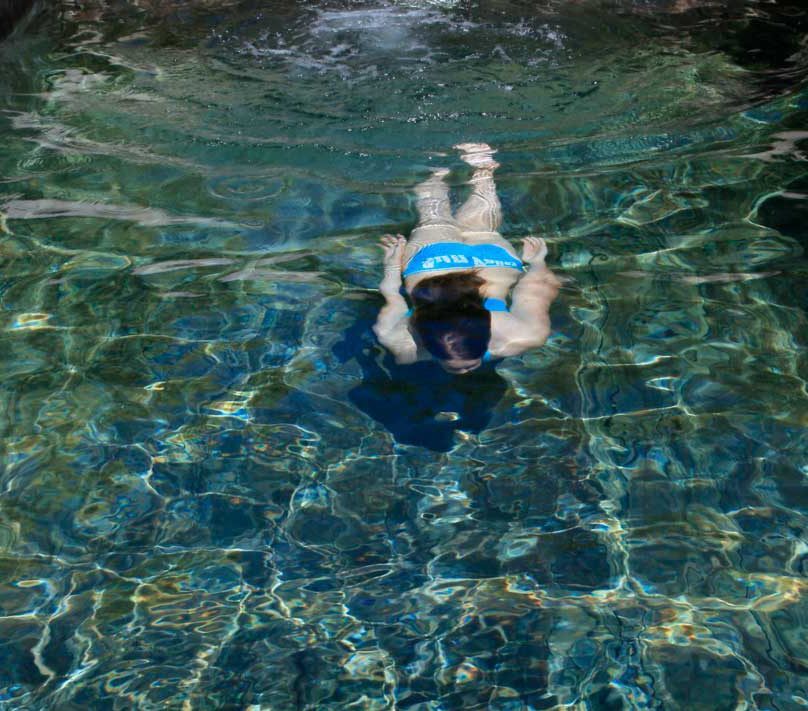 For a sporty and dynamic swim at home, BIOPOOLTECH offers you a swim against the current. Ideal accessory for athletes, swimming against the current allows you a sporty swim even in a small pool.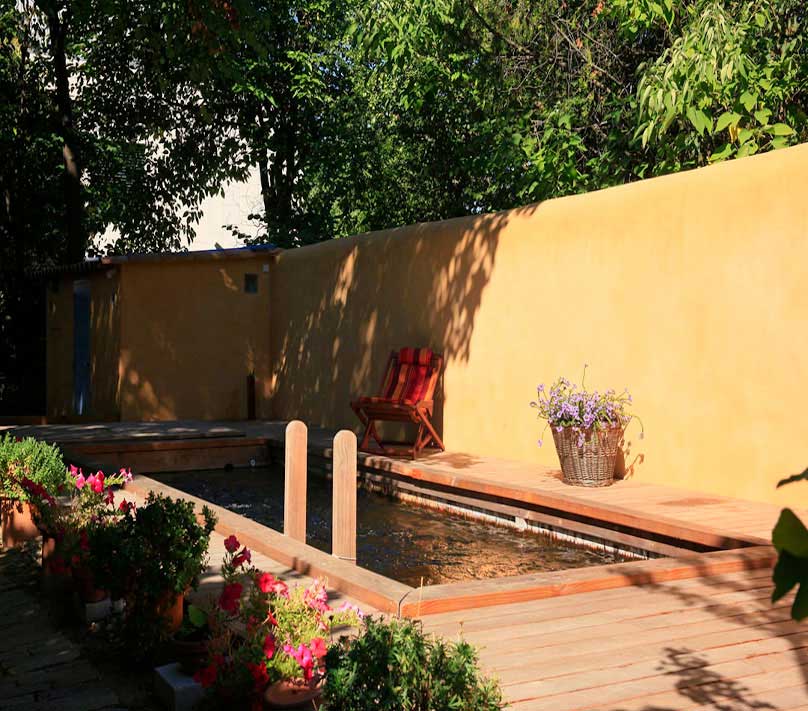 100% solid wood, our ladders guarantee a touch and comfort to get in and out of your pool. They will integrate perfectly into the ambiance of your pool and will also guarantee safe and simple access to the pool.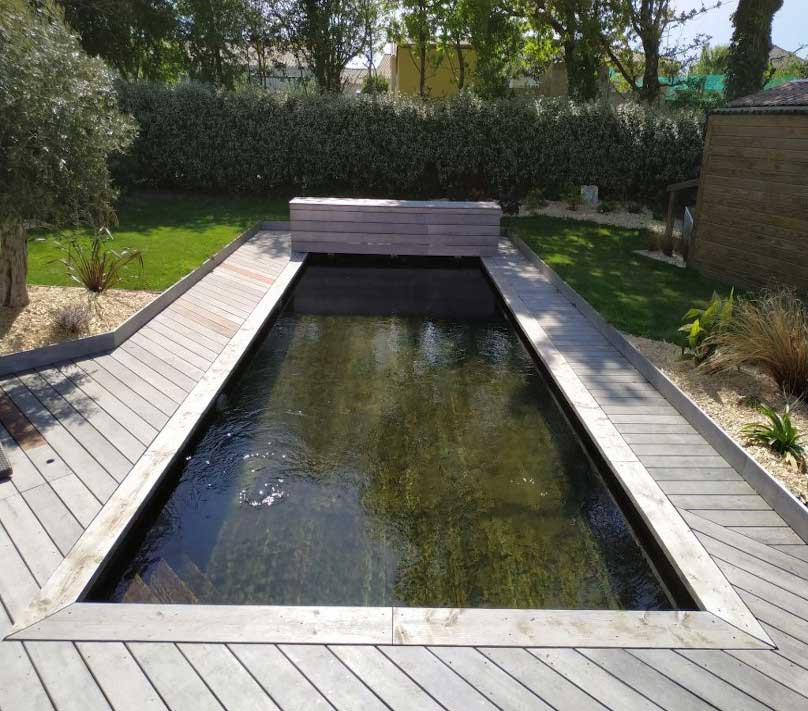 A wooden chest in total agreement with the design of your pool. This Douglas wooden chest is mounted on a wooden structure with stainless steel screws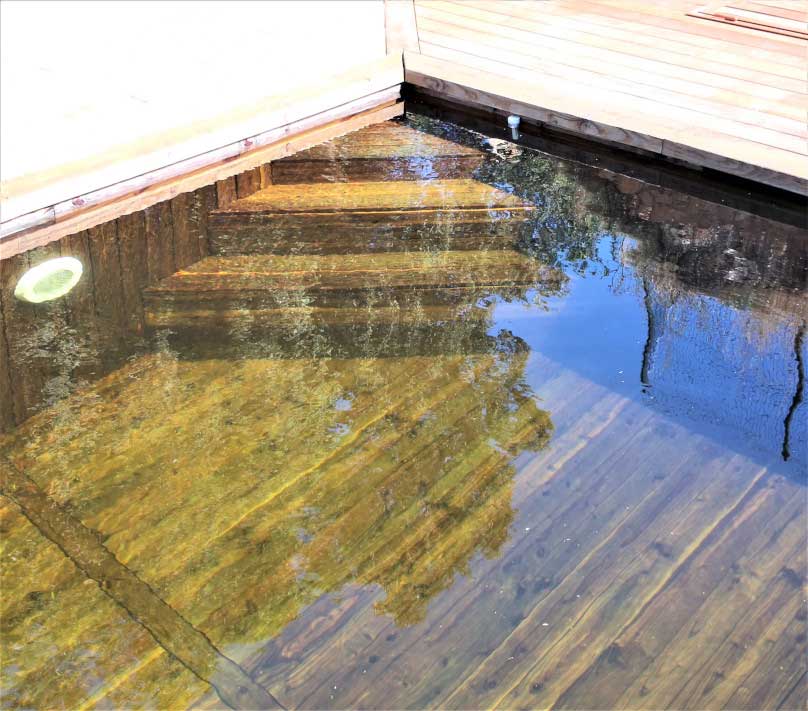 Our 100% solid wood corner stairs will allow you to enter your pool lightly with the softness of the wood under your feet. We suggest that you enter your swimming pool gently, always being in contact with 100% French certified solid wood.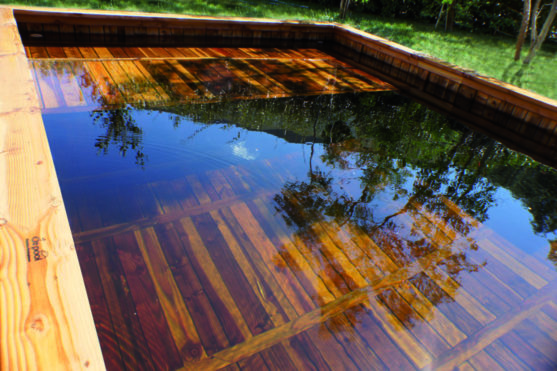 BIOPOOLTECH offers you the possibility of gently entering your pool or relaxing, thanks to its immersed beach in 100% French solid wood.
Overflowing swimming pool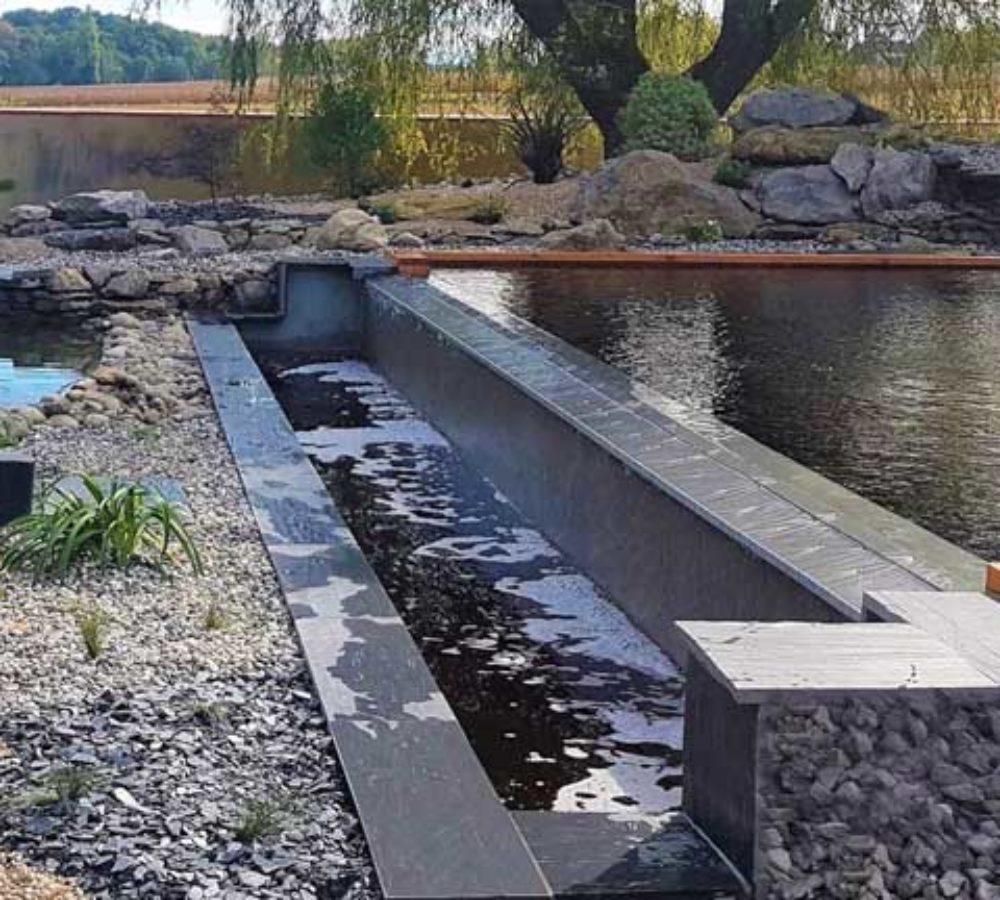 The infinity pool clears the edge on one side and creates an infinite perspective effect to give the illusion of diving into space. An upscale architectural creation, the overflow surpasses the pool in space.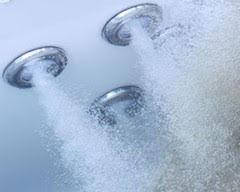 Transform your traditional circulation system into a relaxing massage jet. Our Intelligent system allows you to massage in depth thanks to this option which can be controlled with your fingertips using your favorite smartphone.
ORGANIC & Natural SPA area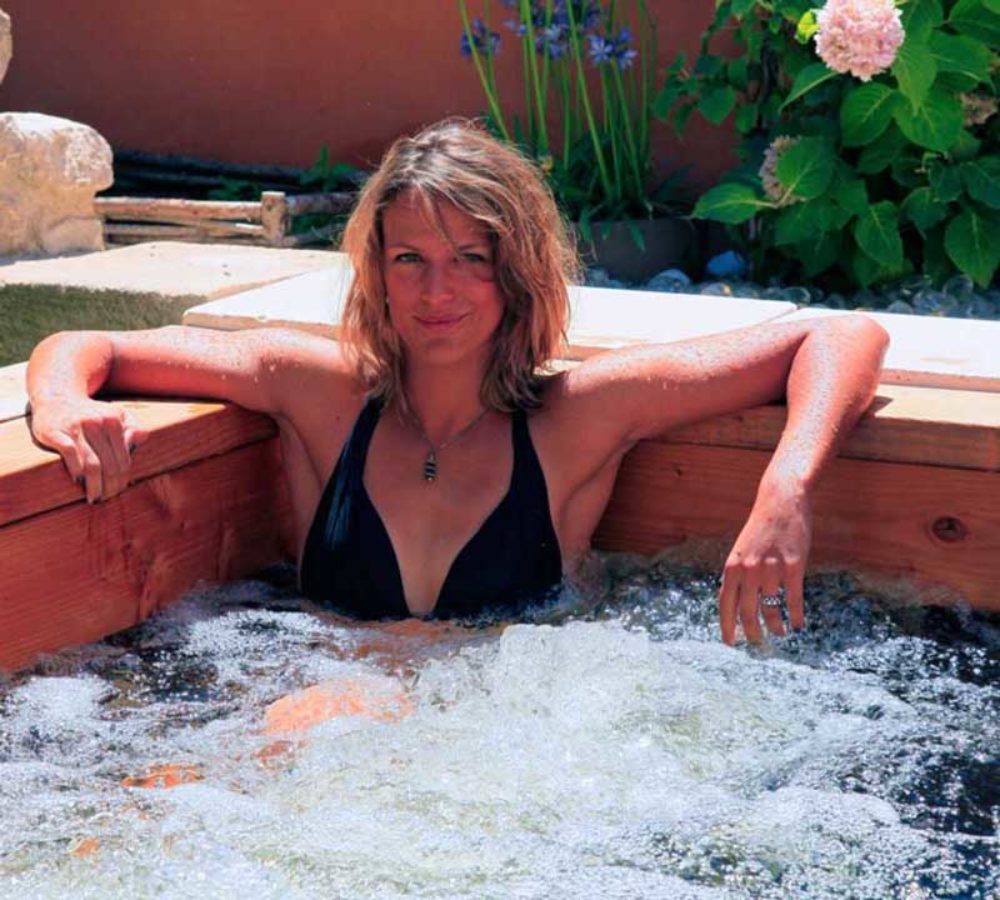 Sanitarium Per Aqua "water care", is taken to the extreme here with care by pure, crystalline and naturally filtered water. From whirlpools to massage jets, everything is done to satisfy you. The ORGANIC & Natural SPA area guarantees total relaxation to take you to Nirvana. Accessible from your Smartphone.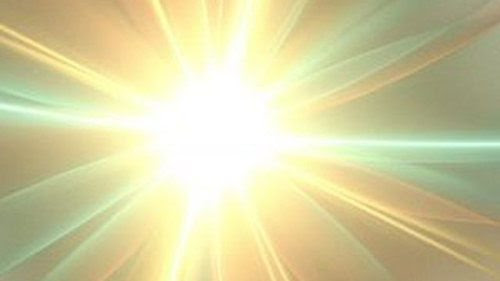 The best way to heat your pool is to use the natural energy of the sun, coupled with innovative tools such as heat pumps. BIOPOOLTECH pools naturally capture solar energy and store calories better than any other pool to lengthen swimming at the start and end of the season. Nothing prevents you from equipping your BIOPOOLTECH swimming pool with an additional heat production. BIOPOOLTECH offers solutions adapted to your project according to your region controlled with your Smartphone.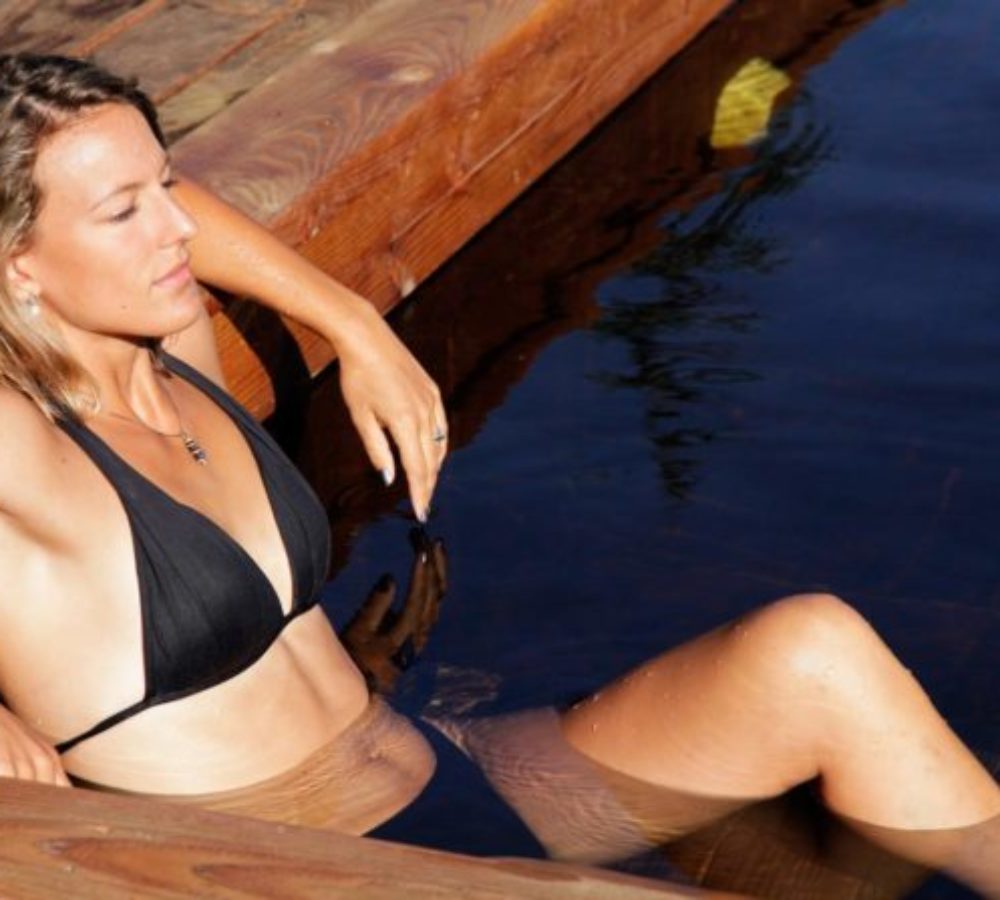 BIOPOOLTECH is the inventor of the Intelligent Connected and Autonomous Bio Pool. Simplify your life and benefit from complete autonomy for your swimming pool. BIOPOOLTECH, and if your swimming pool becomes completely autonomous, with automatic management of filter rinsing in addition to the original automation and simplicity. Ask us for the Full Autonomy option and leave home with peace of mind, BIOPOOLTECH does the rest. Ask our services for a detailed description of the automation.
Submerged or above-ground security shutter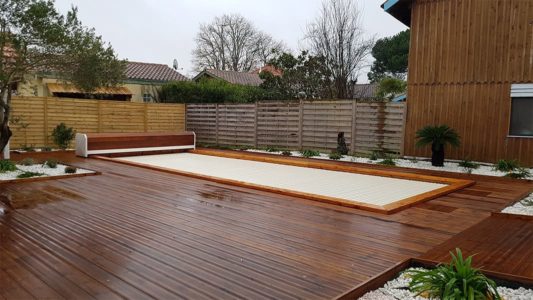 The safety of your pool is an asset for your daily serenity. Secure your pool with underwater or above-ground shutters and preserve the calories from your pool.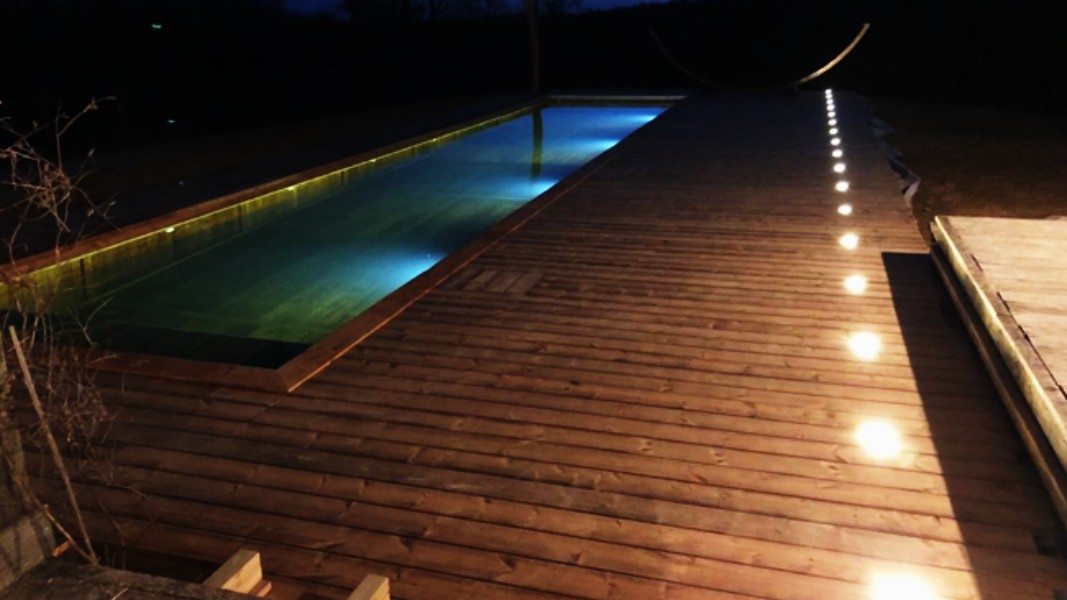 At night and during the day, the lighting enhances your BIOPOOLTECH pool, whether in the water or around your pool, these lights are essential and controlled with your smartphone thanks to our intelligent systems. You can dine every evening with a garden and a swimming pool whose lighting is fully automated.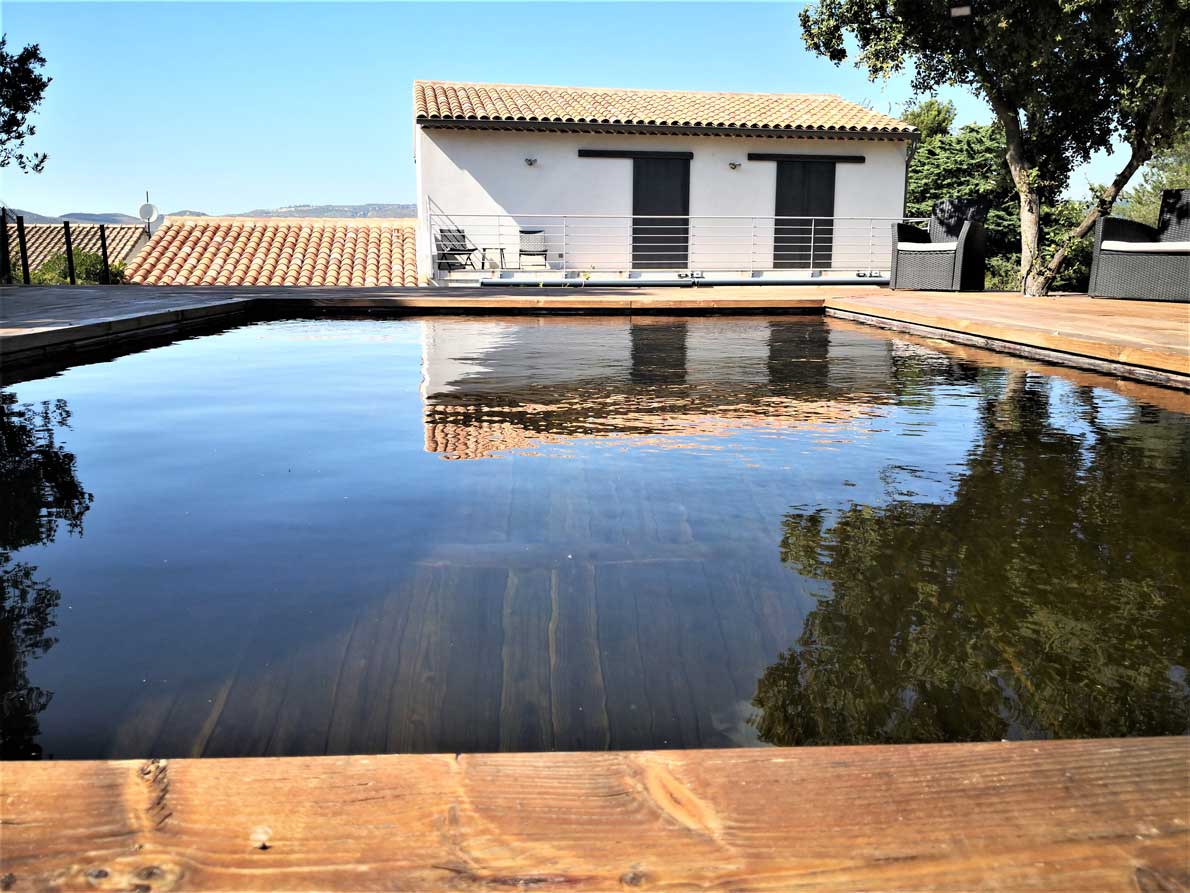 All BIOPOOLTECH swimming pools are mirrored with flush water under the edge in order to preserve the beautiful aesthetics of our swimming pools.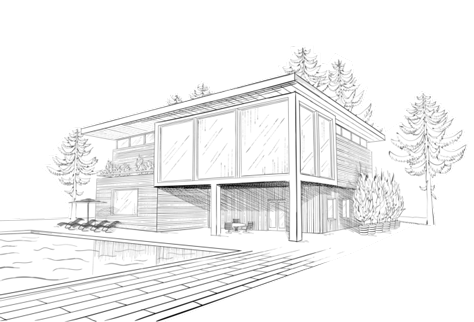 In order to beautify your Outdoor, our partner network BIOPOOLTECH accompanies you in the realization of your landscaping, whether it is a terrace, a vegetation or the mineralization of the garden, guaranteeing the successful aesthetics of your high-end pool BIOPOOLTECH.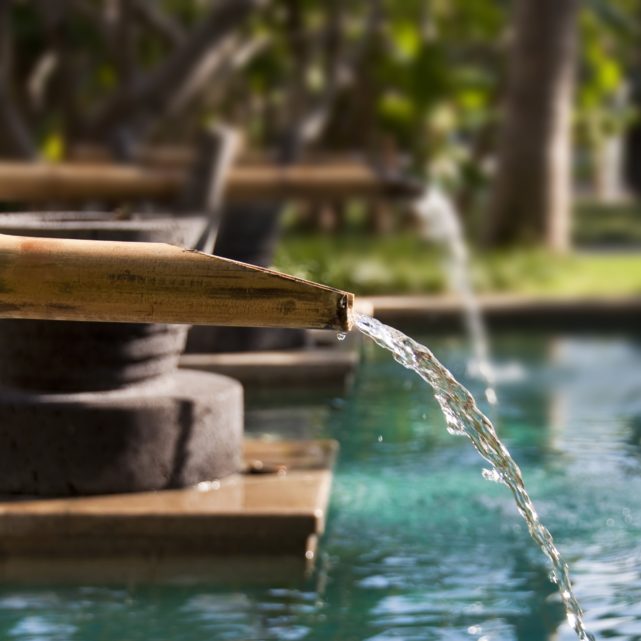 Do not limit yourself any more and benefit from the control of all your outdoor, watering with humidity control to water only if necessary, automated lighting every night, access control, all the equipment of your swimming pool to control your music. Driving your Outdoor has never been easier.
Contact us to study the project of your dreams
Contact us to study the project of your dreams